Referral Code: 8Z0AXK 45,600+
Fisker Family,
many of you are probably Fisker Inc (FSR) stock holders .....
FSR is currently getting beat up in the stock market...
BUT, the In-the_know Big Boys are on a buying spree!
Patriot Financial Group Insurance Agency LLC lessened its stake in Fisker Inc. (NYSE:FSR – Get Rating) by 7.3% in the fourth quarter, according to the company in its most recent 13F filing with the Securities and Exchange Commission. The firm owned 48,897 shares of the company's stock after...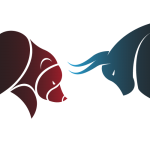 www.etfdailynews.com
The Headline states Patriot Financial Group sells a paltry 3,000+ shares to reach their current portfolio of 769,000 shares.
Buried in the script are the "Big Boys"
Nuveen Asset Management buys more FSR to reach 11 Million dollars ( $ 11,000,000 )
Millenium Management Group buys more FSR to reach 20 Million dollars ( $ 20,000,000 )
Charles Schwab Investments buys more FSR to reach 21 Million dollars ( $21,000,000 )
State Street Group buys more FSR to get to 61 Million dollars ( $ 61,000,000 )
Morgan Stanley Investment Group buys more FSR to reach 56 Million dollars ( $56,000,000 )